As 2022 ends, I want to take a moment to say THANK YOU to all your support, volunteer hours and prayers, which enable us to have a successful year. At Christmastime and with the advent of a new year, the Habitat families we serve remind me that hope for the future is what our work is really about. All of our families share a common hope- a new start full of opportunity and a special place of their own to call home.
While we reflect on a wonderful year behind us, I am focused on the great work ahead of us. We have several families in Ouachita and Lincoln Parish that are hoping for a new start, so I am asking for your help by making a financial contribution to Habitat for Humanity of North Louisiana.
A gift of $25 can provide lights for a family's kitchen. $75 can provide a new window for a child's bedroom. $150 can provide a new door for a home. You can easily give online by going to hfhnl.org or mail a check to HFHNL, PO Box 2182, Monroe, LA 71207.
No gift is too big or too small and every dollar is needed to allow hardworking families a new start and opportunity to realize their dream of homeownership.
Thank you for your support and Merry Christmas!
Kathy Gardner
Executive Director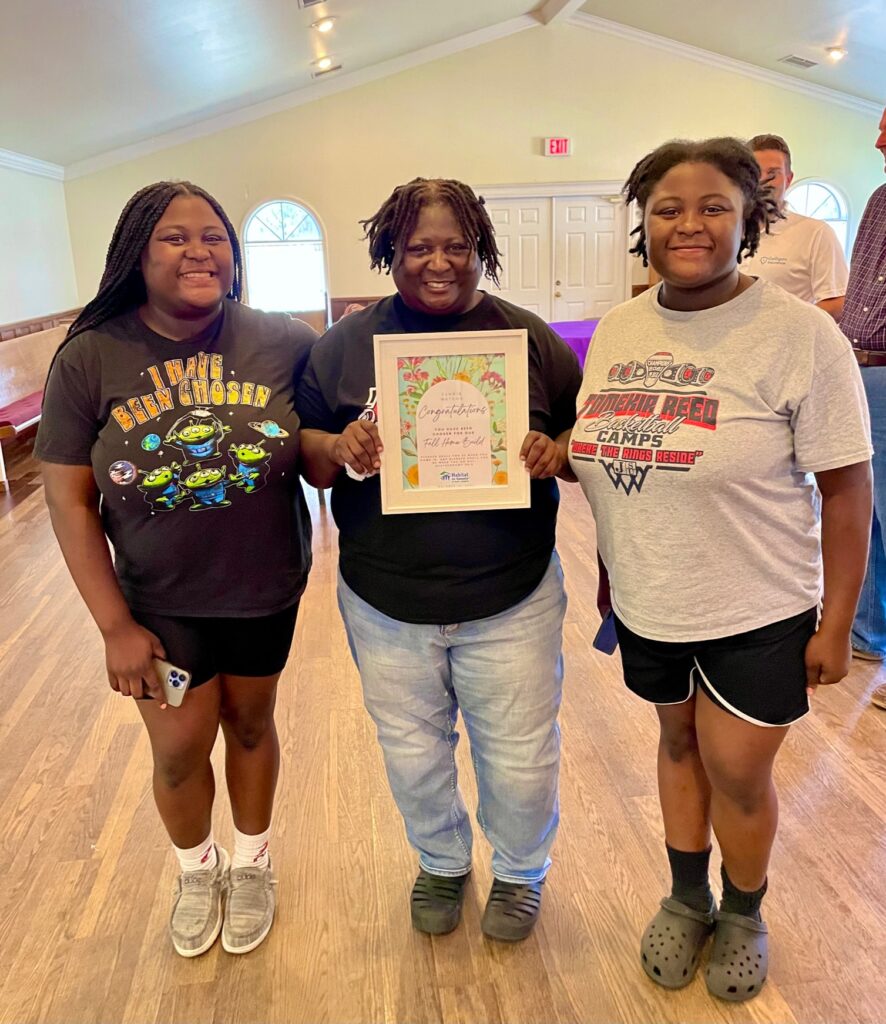 Meet Tangie Watson and her beautiful family! Your donations go to help build a home for them this fall/winter. It's your support that can give families in Ouachita and Lincoln Parish a place to call home. God bless you all!
To donate towards a home build send checks to HFHNL, PO Box 2182, Monroe, LA 71207 or donate online.